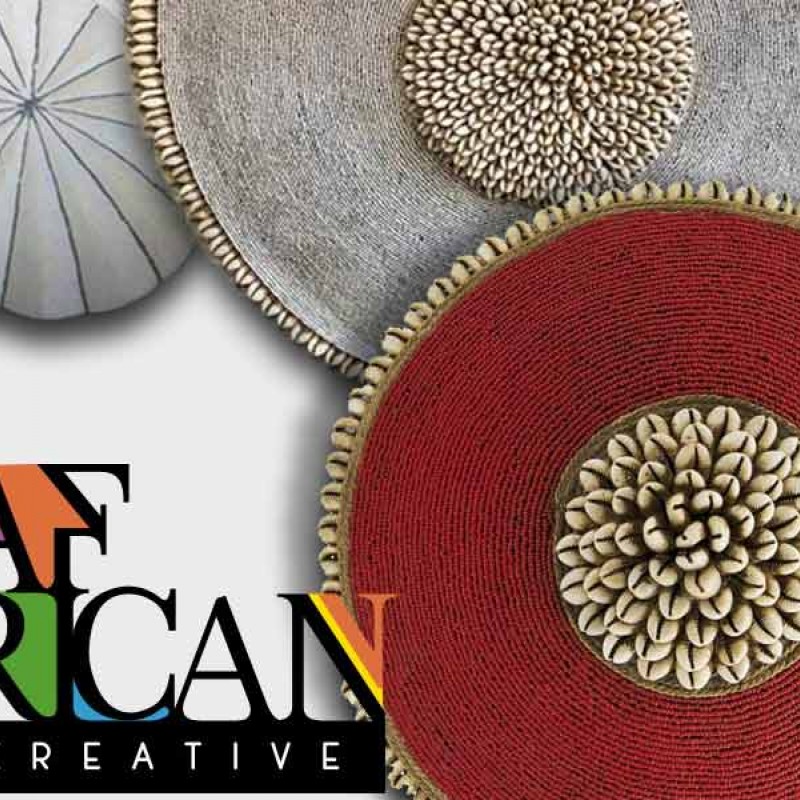 For those who love being ahead of the pack, 2018 and 2019s Pantone colour trends have got the African tribal art look and feel covered. You'll notice these warm, seasonal hues reflected everywhere: Valiant Poppy – a brilliant red, beige Almond Buff, and the earth tones of Meerkat and Red Pear are showing their true colours in everything from beauty to fashion, food styling and interior design! Ultraviolet, emerald Quetzal green and Ceylon yellow are also a stunning Pantone complement to these warm neutrals and you'll find these brights in our unique Foumban shields.
The tribal Foumban shield is definitely more than just room decor. Its rich history hails from Foumban, known as the 'City of Art' in Cameroon which is home to the Bamoun people who date back to the fourteenth century with a long royal lineage of kings. Their special treasure of choice? The beautiful Foumban African shield – African tribal art at its very best.
African designs are a Foumban trademark and African styles decorate the city, popular for its eccentric architecture as well as it's many museums bearing troves of ancient art and culture. The Cameroon shield is probably one of the more impressive artefacts found in Foumban. Made from wood, colourful glass beads, rope and polished cowrie shells, the shields are thought to ward off negativity, a blessing in an African interior. They were also used during ceremonies and dances to honour the ancestral spirits.
As a decorative element they make unusual wall décor displays and their value lies in their detailed embellishments. Home and décor enthusiasts will be pleased to know that the shields are a symbol of status and wealth too. Interior design ideas include exhibiting the unique shields, gallery style on display stands. A well lit home and living space with gentle ambient lighting creates a luxurious look and feel, complementing the round organic shapes and intricate textures of the Foumban shield. Decorate a room with a selection of shields. Their pretty textures add interest and extra dimension to the sweeping lengths of a hallway. Line a selection at the same height for a uniform wall decoration. Dramatic ways to display them include hanging tensioned wire or thin steel cables to a stretch of wall for a totally urban look and feel. You can float the shields along them for a really superior wall hanging. Other options for these amazing 3D pieces include glass cases – gallery style. Remember, it's worth installing window blinds if your installations are flooded by constant sunlight to protect them from fading in the sun.
Collect them for their elaborate designs and their high level of craftsmanship. Each has a story to tell and a path it has travelled, and it the ultimate conversation piece either on or off the wall.